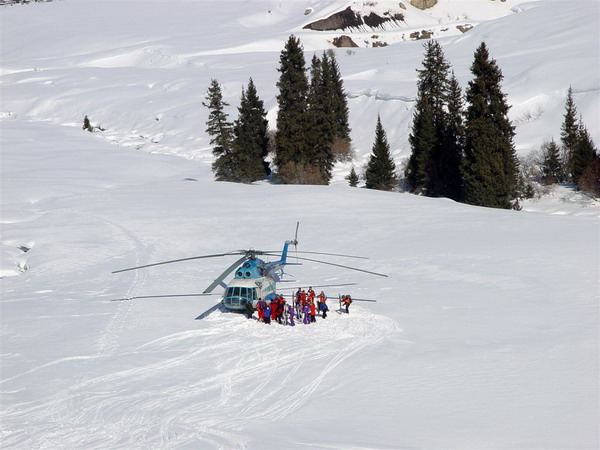 Terskey-Alatoo heliskiing around Karakol. Nice offer from our partners – BC camp Irdyk.
You can book a week in the camp which includes daily heli service. The package price is $3850 USD, entry date is Feb 9th 2015. The package includes: heli service, transfer from Karakol and back, full board meals, national yurts staying and a sauna.
No problem if you don't want to go for a full package. A single day heliskiing price is $550 USD. The price includes transfer service from Karakol and back.
Contact us to book a heliskiing adventure in Kyrgyzstan.