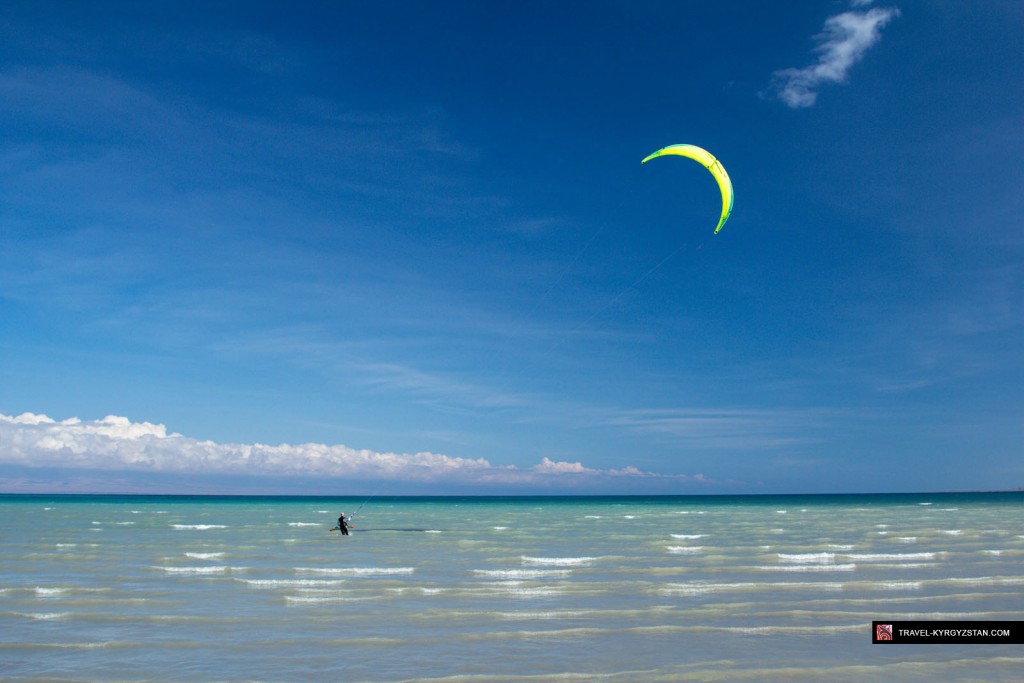 While some groups are still shredding the pow at Aksuu Backcountry Yurt Lodge, we already started our kite boarding season at the Issik-Kul lake, Kyrgyzstan. The first attempt has been made on March 15th and felt like a north-pole kite surfing. The water was freezing-cold even with 5mm wetsuit. It was a light wind session at the Blue Lagoon kitespot with a 17m Cabrinha Contra and 18m Switch Helium. This day we had onshore wind called  Santash.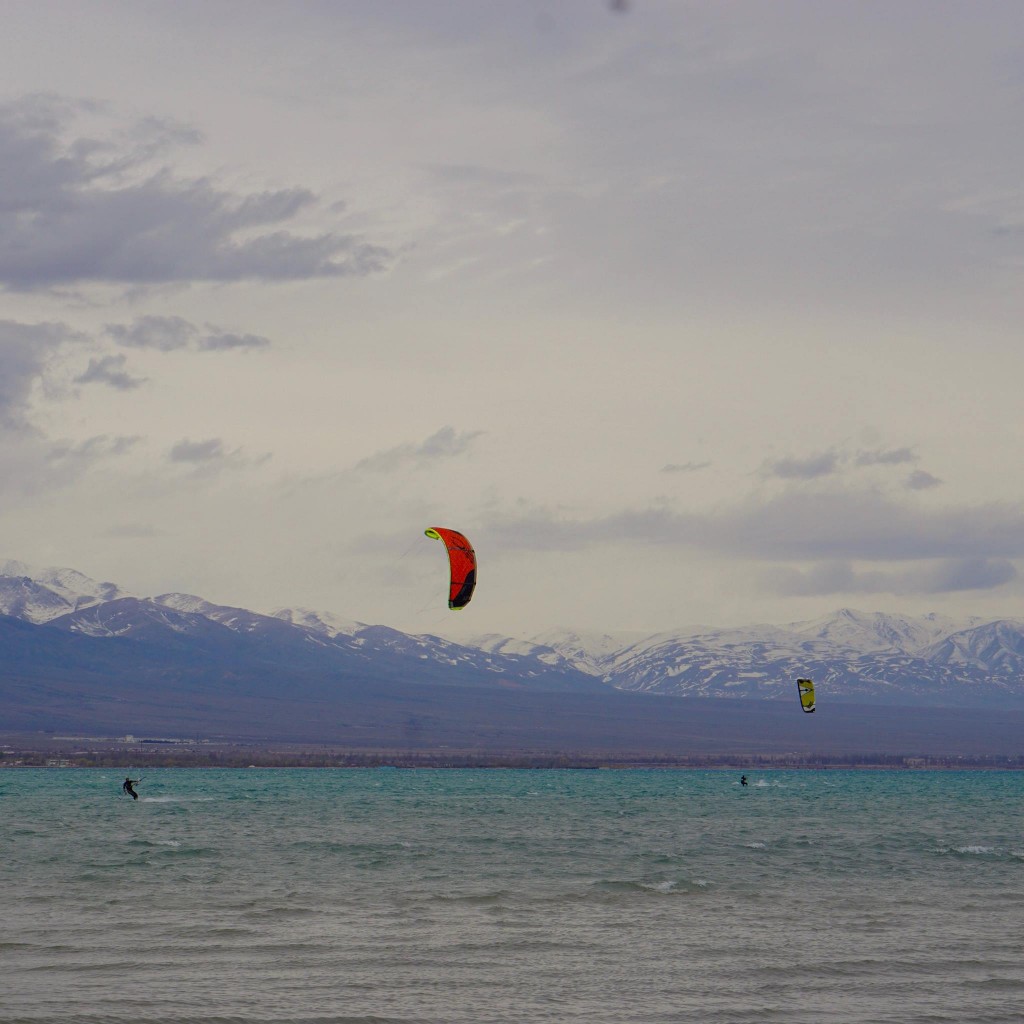 Next time we went out after a few days raining in the lower altitudes and snowing in the mountains. Needless to say that Issik-Kul lake is a high-altitude mountain lake (1609m). It was a big surprise when we came at our favorite Blue Lagoon kitespot and there was no wind at all. We turned around and headed back to Balikchy village to another kitespot called The Graveyard. What was a surprise when we found out a strong Ulan sideshore wind at average 12ms and strong gusts up to 17ms. It was tough session, especially for me kitesurfing for a second season. The water is still cold, but much warmer then in the mid of March.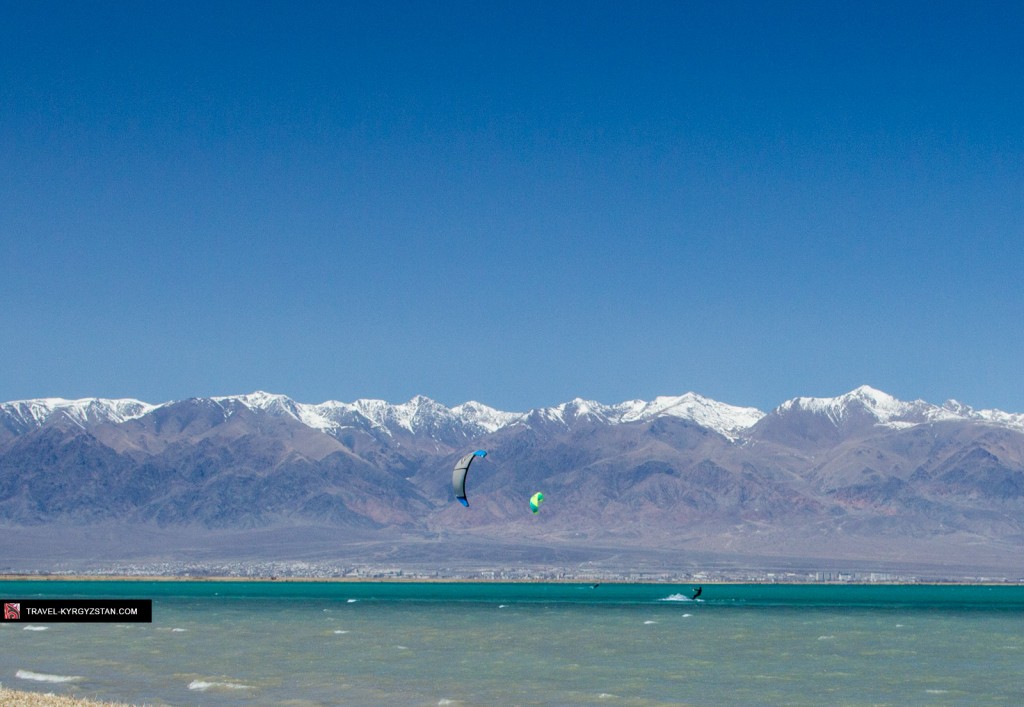 And finally, last Saturday, on April 16th, when the Bishkek hit +28 C we went to the Blue Lagoon kite spot once again. It was +22 C around the spot. Already feels like summer. The water temp felt comfortable even with 3mm wetsuit. Santash wind up to 7ms and a great 2 hours sessions with 17 and 18m kites. It was a great day.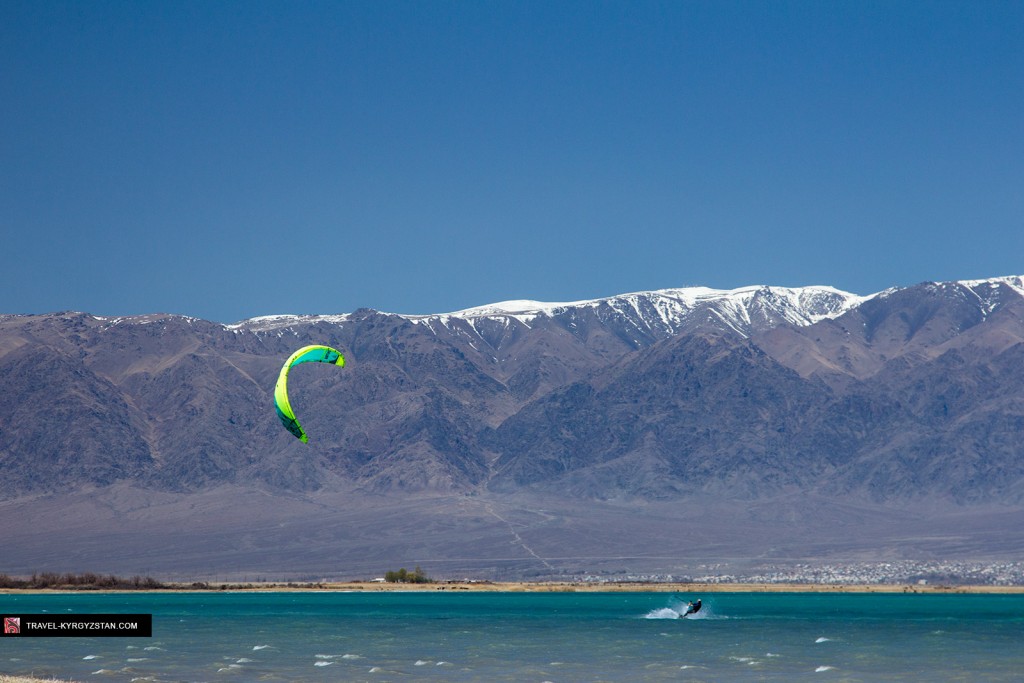 Well, for the past few years the locals was quite skeptic about kite surfing possibilities in Kyrgyzstan. The only fun you could get is a windsurfing at the Balikchy school. At this point we are having a great fun for a third year in a row, a lot of people switched from windsurfing and we have a great kitesurfing community now. The basic spots for kite boarding in Kyrgyzstan are located around the Balikchy village at the Issuk-Kul lake which is just 180 km from Bishkek. But this is not the only lake suitable for kitesurfing. There is a high-altitude lake called Song-Kol (3000 m) which is also has a strong wind after the rainy weather, but you can't predict it.
Feel free to contact us on any questions regarding kite surfing in Kyrgyzstan.