Finally the web camera at Jyrgalan valley is back online. We had a huge renovation at the site since the September and had to turn off the camera.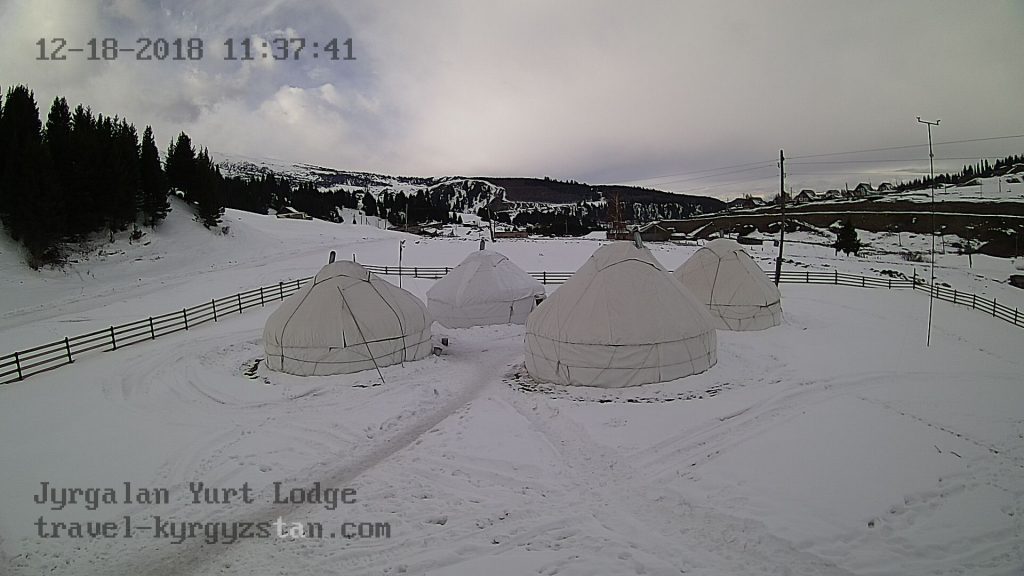 Overall we have 4th yurt set up at our area and now we have 3 client yurts, in the spring we will add one more yurt which means that in summer you can choose to stay from 3 private yurts and one shared.
As for mid-December snow status – there is around 35-45cm of snow at the snowmobile-supported back country skiing area and yesterday we had a group from Kazakhstan who enjoyed the snowboarding at this area.
The plans for upcoming season are huge and awesome, check them out:
New lodge at the upper Jyrgalan valley at 2900m – named Jyrgalan Heights Yurt lodge – done, details coming soon
New lodge at the Tyup valley at 2300m – named Jyrgalan-Tyup Yurt Lodge – in the process of setup
Explore snowkiting possibilities at Jyrgalan valley – coming soon
New website dedicated to the back country yurt skiing in Kyrgyzstan – SKIYURT.KG – coming soon