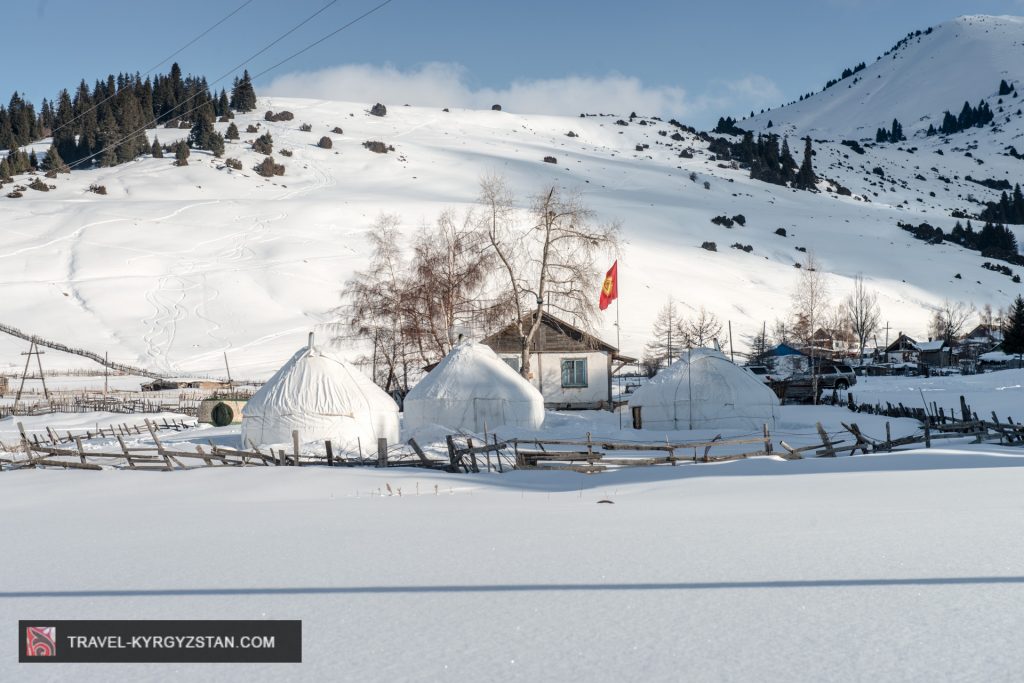 2017/2018 winter in Kyrgyzstan is quite poor for snow. Karakol ski resort has a worst new year holidays in the past 10+ years. A lot of tourists came from around the globe and got nothing except a tiny amount of groomed snow on the runs which turned into a mixture of mud and ice in after a couple days. The same story on all offpiste slopes and areas around Karakol. We could not even run a snowmobile backcountry in the Karakol gorge as we usually do during this time.
Most areas towards the East has almost similar story. But wait, what about Jyrgalan? Seems like it is a special place hidden in the mountains at the edge of the Issik-Kul valley. It gets a true lake-effect which really works compared to other places around the huge Issik-Kul valley. Last week we had 30+ hours of snowing in a row at Jyrgalan backcountry skiing yurt lodge!
Me myself had a nice holidays in Jyrgalan starting on January 5th. The same day Jyrgalan valley had a huge snowfall during the whole day while Karakol had a super-sunny sky and no precipitation at all! I had a super nice day on skis with my girl, getting to the tops of the hills with snowmobile towing and skiing down killing the fresh pow. Legs get wasted quite fast as I was too lazy for the past 4 months to do any fitness.
Next day we had a nice time putting skins on our skis and having a few hours walk. The weather was great and the sun was shining all day long. On our return to Jyrgalan Yurt Lodge we had a nice dinner and then wash ourselves in hot sauna. The sleep was like never before.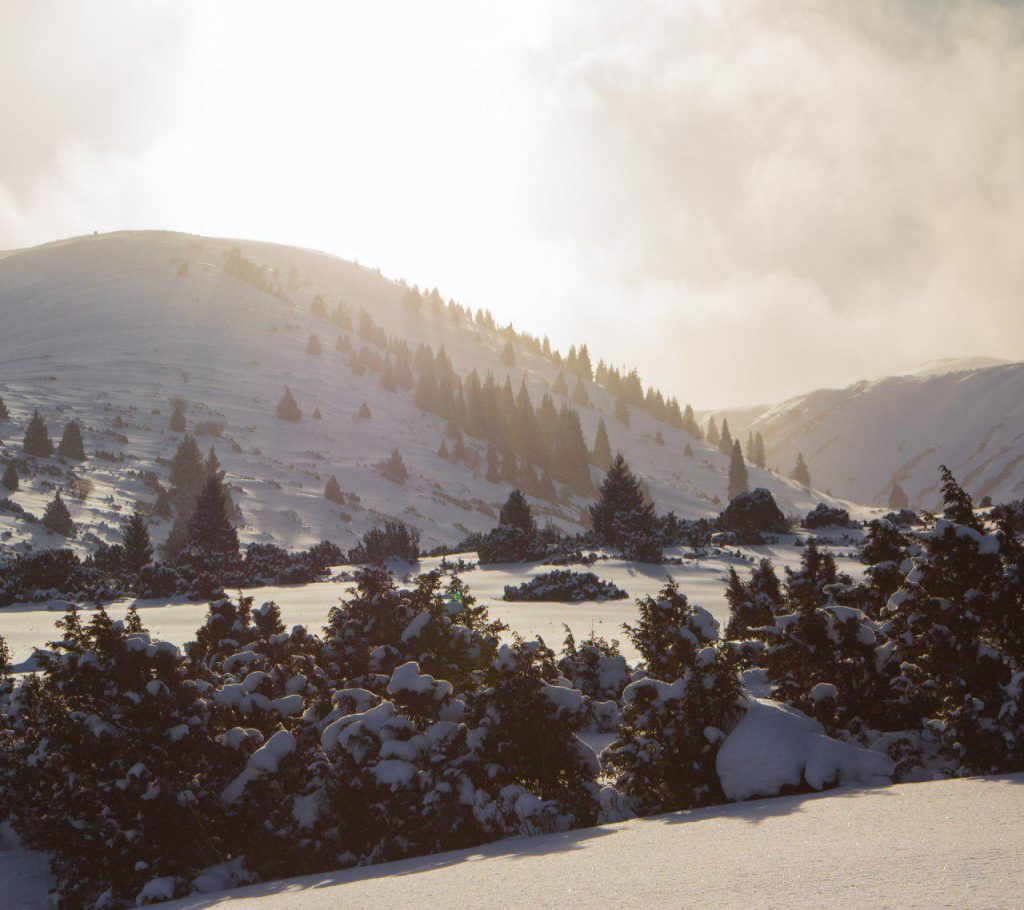 On the 7th of January we had another snowmobile-assisted skiing at the same area. I could do only 3 runs because my legs was burning. We left to the lodge site much earlier as I had to install a few security cameras at the area.
Next day we had a 7 hours-driving adventure on our return to Bishkek.
A week later Jyrgalan was bombed with a fresh snow for 30 hours in a row! See the result below!